Learn More About Structured Content Management for Life Sciences
Join us at booth #2156 from June 19-21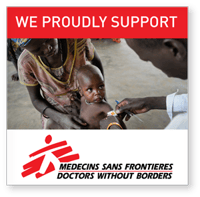 Stop by our booth to enter a drawing to win a $1000 donation to Doctors Without Borders submitted in your name!
With so much information to manage, life sciences organizations have a distinct need for comprehensive content management solutions that help them author documents more quickly and more efficiently.
Dx4 from DitaExchange is a structured content management solution that enables organizations to create, manage, deliver and re-use important content. Dx4 runs on the Microsoft SharePoint platform with Microsoft Word as the user interface – saving money by utilizing solutions your organization already knows and uses.
To ensure our customers can get started with structured authoring quickly, we've created DxTemplates for Life Sciences. Start your content authoring evolution with a robust collection of document and topic templates. They have been designed by industry experts to streamline the authoring process and ensure accurate and complete regulatory document output.